Chairman's Message
JSDA's increasing importance: its responsibilities and functions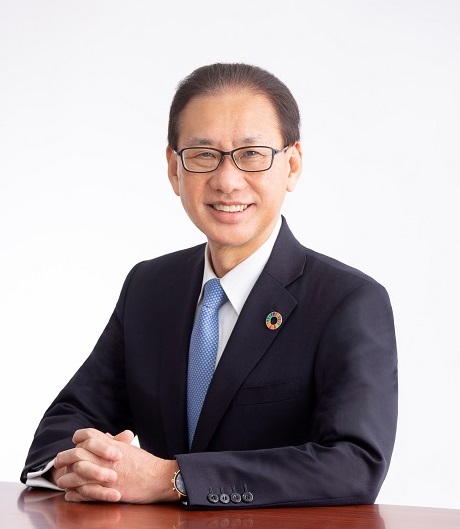 The Japan Securities Dealers Association (JSDA) was established back in 1973 as a result of 10 associations spread throughout Japan consolidating into one organization. For around a half century since then, we have been exerting efforts to advance and enhance reliability of Japan's financial and capital market systems for investors as a self-regulatory organization (SRO), acting as an interlocutor in promoting sound development of the securities industry in Japan.
Both the financial and capital markets play important roles in acting as a place for promising companies to raise funds for growth, helping citizens build and manage their financial assets, and also as the basic infrastructure for our capitalist economy in supporting peoples' lives and industries to develop.
Our job is to help ensure transparency and reliability of Japan's financial and capital markets and further strengthen investor protection mechanisms. We do so by making member firms' transactions in the securities markets fair and smooth and by encouraging healthy development of financial instruments in the industry.
JSDA covers a wide ranging spectrum of self-regulatory functions. For example, we develop self-regulatory rules that require our association members such as securities firms, banks, and insurance companies to comply with when operating a securities business. JSDA also conducts compliance inspections, issues disciplinary actions, offers training seminars /qualification exams, and supports dispute mediation, all of which are backed by solid enforcement authority as a full-fledged SRO. Yet JSDA's activities are not limited to only self-regulatory areas. The breadth of our work include encouraging medium and long-term asset formation and promoting various initiatives to improve financial literacy of retail investors.
Despite all the work, we must always remember that the securities business that we are in is constantly advancing thanks to progresses made on the information technology and globalization of securities business fronts. Thus, we are required to keep up with the rapidly changing environment to maintain harmony and standardization with global regulations and market practices. As such, JSDA co-works with relevant global parties to promote initiatives that contribute positively to better integration and development of global financial and capital markets.
We look forward to continue working in collaboration with all of our global counterparts and thank you for your support in advance.

MORITA Toshio
Chairman and CEO
Japan Securities Dealers Association