Shaping Global Financial Centres for 2021 and Beyond
The JSDA co-hosted the online event, Shaping Global Financial Centres for 2021 and Beyond: How can Japan ensure it is competitive, post-pandemic?, alongside FT Live.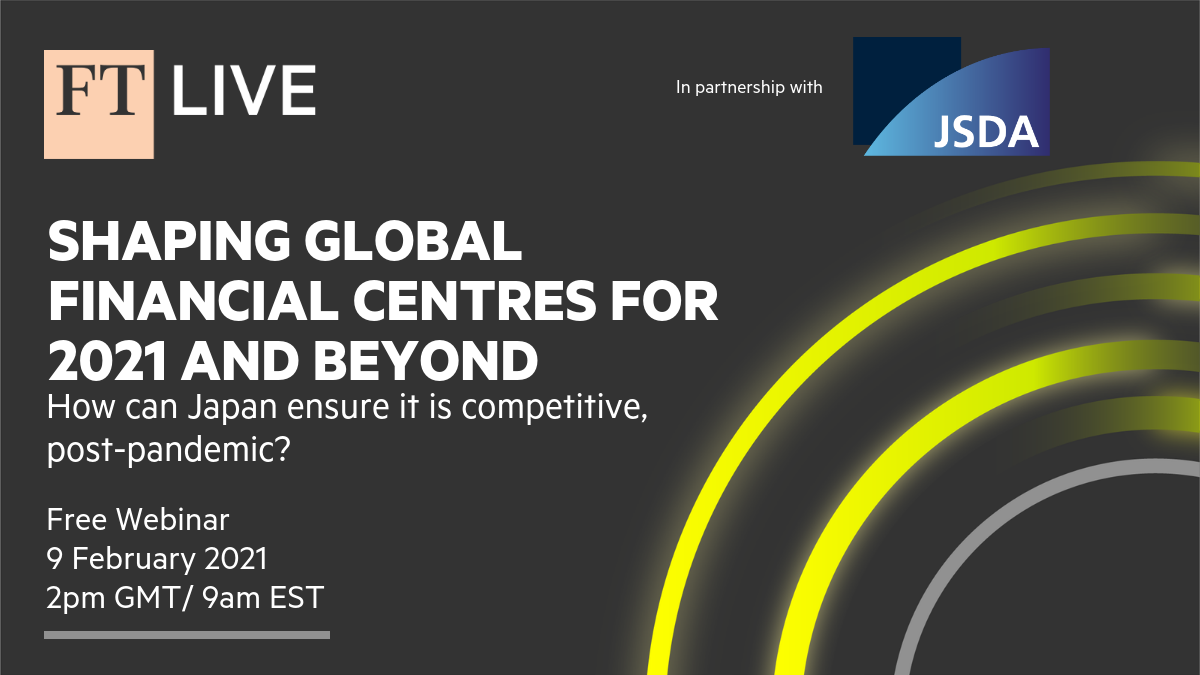 A handful of bustling international financial and business cities dominate the world's capital markets. Their appeal lies in their stable domestic political and economic environments, financial expertise, strong operational support systems and regulatory climates. But external factors often hold considerable sway, such as the economic impact from the COVID-19 outbreak.
This webinar discusses the elements that define a leading financial and business centre, and how Japan in particular can take innovative action to increase its appeal in a post-pandemic future.
The details of the event, which took place online on 9 February 2021, is available on FT Live's event website.
In addition, an advert article covering the main points raised during the event was also released on 23 March 2021, on FT global newspapers.
The article can be read in its entirety here

, and is also available on the FT's e-paper section.